Entertainment News: cate blanchett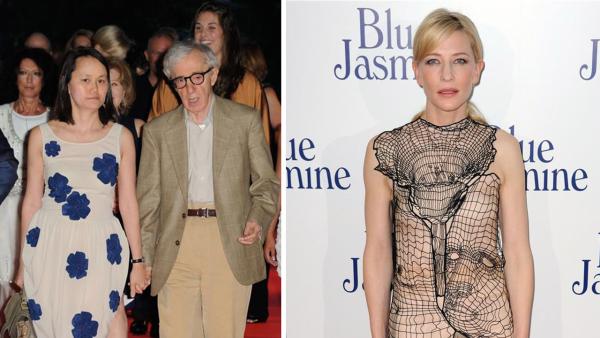 08/27/2013
See photos of Cate Blanchett (in a "web" dress), Woody Allen, wife Soon-Yi Previn and others at the Paris premiere of the director's film "Blue Jasmine" on Aug. 27, 2013.
More cate blanchett
08/27/2013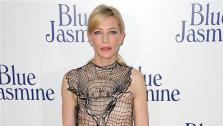 Cate Blanchett certainly stood out at the premiere of Woody Allen's new film "Blue Jasmine" in Paris on Tuesday, Aug. 27, and not just because of her naturally stunning looks.
The Australian actress wore a black and nude Christopher Kane Resort 2014 dress with a cobweb-like design, asymmetrical short sleeves and an asymmetrical tulle skirt that reached down to her ankles. She paired the look with pointed, nude pumps.
Sign up Stay Informed
Entertainment News