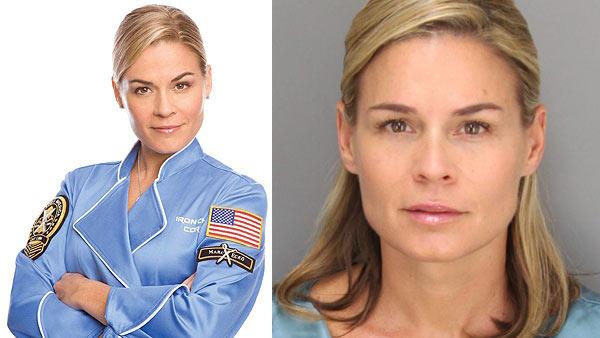 Cat Cora, celebrity chef, avoids jail after DUI arrest
08/18/2012 by Olivia Allin
Celebrity chef Cat Cora has avoided spending time in jail after pleading guilty to DUI charges.
According to People magazine, the Iron Chef was sentenced to three years of probation, nine months of DUI school and paid $2,385 in fines. Cora was also sentenced to a 120-day suspended jail sentence, which she would only serve if she failed to complete her other requirements.
Cora was arrested the night of June 17, 2012 in Santa Barbara, Calif. after causing a minor traffic accident - rear-ending another vehicle.
The 45-year-old chef told police officers at the time that she drank three bottles of beer and was on her way home. She also revealed that she had an argument with her partner Jennifer Cora earlier in the evening.
Cora's breathalyzer tests registered her Blood Alcohol Content at .20 and .19, more than twice the legal limit of .08.
Cora said in July that she "deeply regrets" driving the night of her DUI arrest.
"I deeply regret my decision to drive that evening after my designated driver became unavailable," Cora said in a statement to Access Hollywood. "I learned a very important lesson from this experience and take full accountability for my actions. This will never happen again."
The Greek-American chef is known for her role as an Iron Chef on the Food Network's "Iron Chef America" and for her co-hosting duties on Bravo's "Around the World in 80 Plates."
Sign up Stay Informed
Entertainment News