Entertainment News: cmt music awards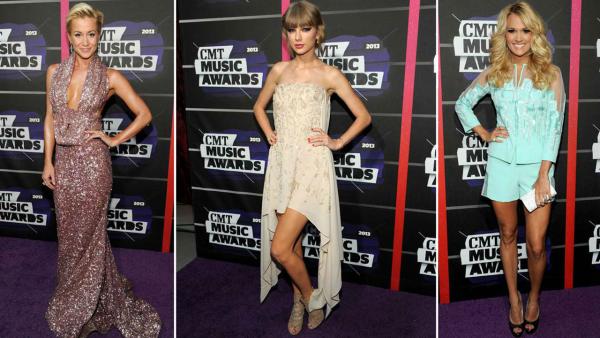 06/05/2013
Taylor Swift, Carrie Underwood and Kellie Pickler turned heads at the 2013 CMT Music Awards on Wednesday, June 5.
The country divas, who all stunned upon arriving to the fan-voted awards show, went for three completely different looks on the award show's purple carpet. While all of the ladies dazzled, who do you think rocked their look best?
More cmt music awards
11/09/2011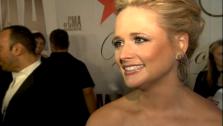 Miranda Lambert and her husband Blake Shelton took home Female and Male Vocalist of the Year awards at the 2011 Country Music Association Awards on November 9, but the singer says she doesn't plan to get a big head.
"I think I'll always be the same," Lambert told OnTheRedCarpet.com before the 45th Annual CMA Awards. "I have a good foundation and great parents - a mom that would tell me to get off my high horse in a second if I needed to. I'm really just a normal country girl, I just happen to have a really great job."
11/10/2011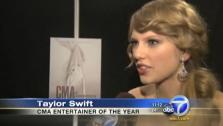 Taylor Swift says she is "freaking out" over winning Entertainer of the Year, the top prize at the CMA Awards, for the second time.
It was the only award the 21-year-old singer took home at the Country Music Association's annual ceremony. The event took place on Wednesday, November 9, in Nashville and aired live on ABC.
06/09/2011
Nicole Kidman accompanied her husband Keith Urban to the 2011 CMT Music Awards on Wednesday wearing a risqué dress with see-through panels.
What do you think of Nicole Kidman's look? Vote in our poll.