Entertainment News: bruce springsteen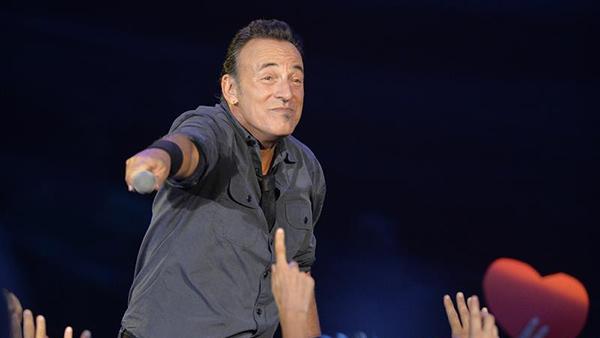 01/02/2014
The CBS drama series "The Good Wife" has teamed up with The Boss.
Bruce Springsteen's new album "High Hopes," his 18th studio record, will be made available for streaming on CBS.com on Sunday, Jan. 5, following the broadcast of the show on television. A special preview for the following week's episode will feature music from the album and will prompt viewers to visit CBS.com/Springsteen to listen to it in its entirety.
More bruce springsteen
12/10/2012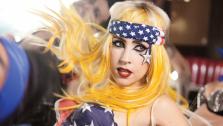 The Rolling Stones are set to host a televised concert that will feature performers Bruce Springsteen, Lady Gaga and The Black Keys.
The announced guests are set to join the veteran British rockers for a pay-per-view special, "One More Shot," which is the "last stop" of their 50th anniversary celebration concert series.
10/18/2012
Bruce Springsteen recently gave a free performance at a rally supporting President Barack Obama's re-election campaign and has also released a lengthy online statement explaining why he would like the Democratic leader to win the November ballot.
The 63-year-old singer sang several of his hits, as well as a new song about the president, and played an acoustic guitar and harmonica at Cuyahoga Community College near Cleveland, Ohio. Former President Bill Clinton also appeared at the rally and called Springsteen "one of the coolest dudes I ever met and a guy who reflects our real American values."
10/14/2012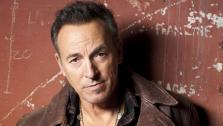 Bruce Springsteen is briefly hitting the campaign trail in support of President Barack Obama.
The legendary musician will join former President Bill Clinton at one rally in Parma, Ohio, and Springsteen will appear at another in Ames, Iowa on Thursday, October 18, according to a statement on Springsteen's website. The appearances will be free and open to the public.
07/15/2012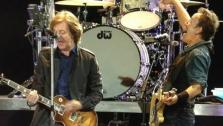 Bruce Springsteen and Paul McCartney partnered up during the Hard Rock Calling festival in London on July 14 to the delight of fans but as the two were in the middle of performing they were silenced.
The two legendary musicians were performing in London's Hyde Park and concert organizers ended their session because of the park's sound curfew.
03/30/2012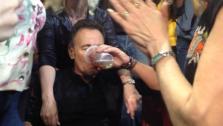 Even The Boss gets thirsty.
Bruce Springsteen delighted fans at a recent concert in Philadelphia by chugging a cup of beer that one of them handed to him.
The 62-year-old rocker stepped into the crowd while singing "Raise Your Hand" during the Wednesday gig at the Wells Fargo Center, one of the stops of his his Wrecking Ball tour. He held his chest and the music stopped. He then declared: "I need a seat," and parked himself on one near the stage. A female fan handed him a plastic cup half-filled with amber liquid.
03/13/2012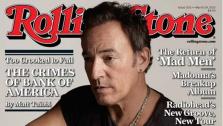 Bruce Springsteen says he cried when he heard a solo by late E Street Band saxophonist Clarence Clemmons on his new album, "Wrecking Ball."
Springsteen, 62, made his comments to Rolling Stone magazine, which features the rocker on the cover of its March 29, 2012 issue. He was interviewed by "The Daily Show" host Jon Stewart.
06/19/2011
Bruce Springsteen called the death of his E Street band mate and longtime friend, saxophonist Clarence Clemons, an "immeasurable" loss in a statement released to his fans on Springsteen's official website Saturday.
"Clarence lived a wonderful life. He carried within him a love of people that made them love him. He created a wondrous and extended family," Springsteen said of Clemons.