Entertainment News: brian austin green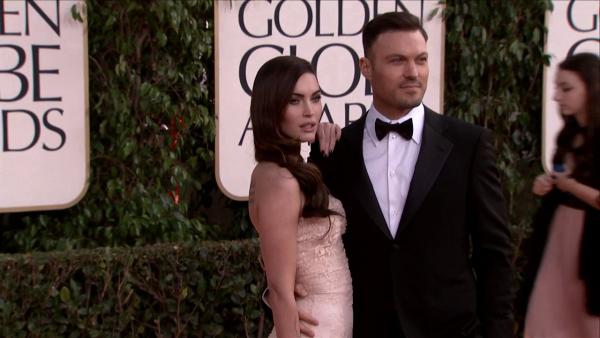 08/02/2013
More brian austin green
10/17/2012
Megan Fox and Brian Austin Green welcomed a baby boy late last month, the actress announced on Facebook on October 17.
"We have been very lucky to have had a peaceful few weeks at home, but I would like to release this myself before others do," Fox wrote on her official Facebook page. "I gave birth to our son Noah Shannon Green on September 27th. He is healthy, happy, and perfect."
04/23/2012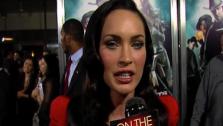 Megan Fox and husband Brian Austin Green have yet to respond to persistant reports that they are expecting their first child together.
A source confirmed to E! News that the the former "Transformers" actress and the "Beverly Hills, 90210" alum are preparing to welcome a child. The actress' rep had no immediate response to the new reports.
06/26/2012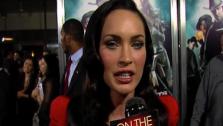 Megan Fox shows what appears to be a baby bump in new photos of her wearing a bikini during a vacation with husband Brian Austin Green, marking the most apparent evidence yet that she is pregnant.
The 26-year-old actress, an international sex symbol who starred in the first two "Transformers" films, and Green, a 38-year-old actor who rose to fame playing David Silver on the 1990s series "Beverly Hills, 90210," have remained mum about reports that say she is expecting her first child. Rumors about it first surfaced in March.
03/28/2012
Megan Fox and husband Brian Austin Green are keeping mum about a recent tabloid report that says the former "Transformers" actress and the "Beverly Hills, 90210" actor are expecting their first child together.
The celebrity couple married in June 2010 in Hawaii and had been dating since Fox was 18. She is now 25. Green's son Kassius, whose mother is "General Hospital" star Vanessa Marcil, served as the best man at the wedding and was the only witness.
03/26/2012
Former "Beverly Hills, 90210" star Brian Austin Green allegedly beat up a photographer for taking photos of his wife Megan Fox in a bikini, according to a lawsuit filed on Monday.
The suit was filed in Los Angeles Superior Court on March 26 by photographer Delbert Shaw, who said he took photos of Green and Fox on a public beach at the Four Seasons Resort in Kailua Kona, Hawaii in December 2011.
11/17/2010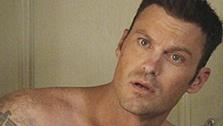 Brian Austin Green says the reason he and wife Megan Fox split briefly in 2009 is because she was overwhelmed with her newfound fame and the responsibility of helping to raising his son from a previous relationship.
Green, the 37-year-old star of the original "Beverly Hills, 90210" who recently joined the ABC drama series "Desperate Housewives", and Fox, 24, began dating about six years ago and became engaged in 2006. They called off their nuptials in 2009, saying their decision was mutual. The couple finally wed in June.