Entertainment News: breaking bad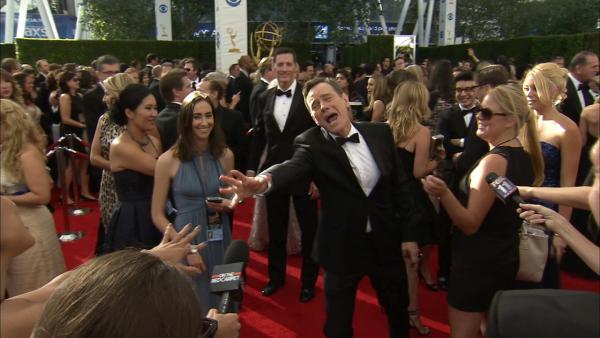 09/30/2013
How many people watched the series finale of 'Breaking Bad' on Sunday? Cable network AMC has released the final numbers.
More breaking bad
09/27/2013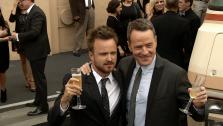 The 75-minute finale of the Emmy-winning AMC series "Breaking Bad" will air on Sunday, Sept. 29 at 9 p.m. ET on AMC after five seasons.
As you count down the hours to find out what will happen to Walter White, the terminally-ill chemistry teacher-turned meth cook and kingpin now on the run, his family and Jesse Pinkman, his former student and partner who is being held in captivity by a neo-Nazi drug gang, check out 5 things the stars and the creator of the hit show told OTRC.com about the final episode and their thoughts about the ending.
09/27/2013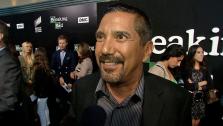 'Breaking Bad's Steven Michael Quezada (Steven Gomez) talks about the series finale. (July 2013 interview)
09/27/2013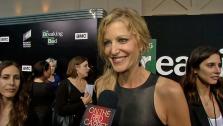 'Breaking Bad' star Anna Gunn (Skyler White) says she's sad to say goodbye. (Final season party, July 2013)
09/27/2013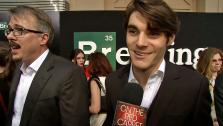 'Breaking Bad's RJ Mitte (Walt Jr.) talks to OTRC.com about the series finale. (Final season party, July 2013)
09/27/2013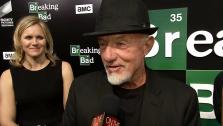 'Breaking Bad's Jonathan Banks (Mike) talks about his favorite show moments. (Final season party, July 2013)
09/27/2013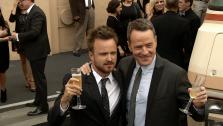 'Breaking Bad's Bryan Cranston (Walt) and Aaron Paul (Jesse) raised a toast! (Final season party, July 2013)
09/27/2013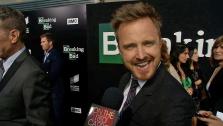 'Breaking Bad's Aaron Paul (Jesse) discusses reading finale script with Bryan Cranston. (Final season party, July 2013)
09/27/2013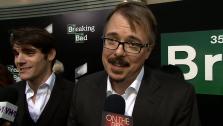 'Breaking Bad' creator Vince Gilligan talks about the AMC series finale. (Final season party, July 2013)
09/27/2013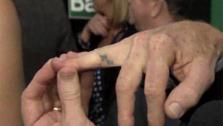 'Breaking Bad' star Bryan Cranston shows OTRC.com his 'Br, Ba' tattoo. (Final season party, July 2013)
09/27/2013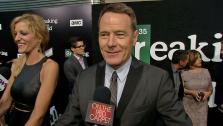 'Breaking Bad' star Bryan Cranston describes reading finale script with Aaron Paul. (Final season party, July 2013)
Sign up Stay Informed
Entertainment News