Entertainment News: bobby brown
11/17/2012
A lawyer for singer Bobby Brown entered a plea of not guilty to drunken driving and other charges stemming from the singer's arrest in Los Angeles in October.
The plea was entered on Friday, November 16, according to The Associated Press. Brown is scheduled for a hearing on December 13.
More bobby brown
10/24/2012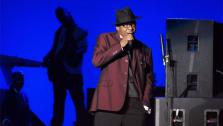 Bobby Brown, ex-husband of the late Whitney Houston, was arrested on suspicion of driving under the influence early on Wednesday, October 24, in the Los Angeles area, marking his second DUI arrest in seven months.
The 43-year-old R&B singer was pulled over around 1 a.m. at Ventura Boulevard and Corbin Avenue in Tarzana, police told KABC Television, OTRC.com's parent company, adding that he refused to undergo a field sobriety test. He was booked at Van Nuys Jail, north of Los Angeles, around 3:25 a.m. and released around 7:45 a.m. after posting a $25,000 bond, records show.
09/02/2012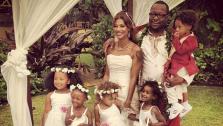 Bobby Brown took to his official Twitter page on Saturday, September 1, to confirm reports that his wife, Alicia Etheredge-Brown, was rushed to the hospital.
"The report that my wife was rushed to the hospital is true. She is recovering and in good spirits," Brown wrote. "Please keep my family in your prayers."
Sign up Stay Informed
Entertainment News