Entertainment News: blake shelton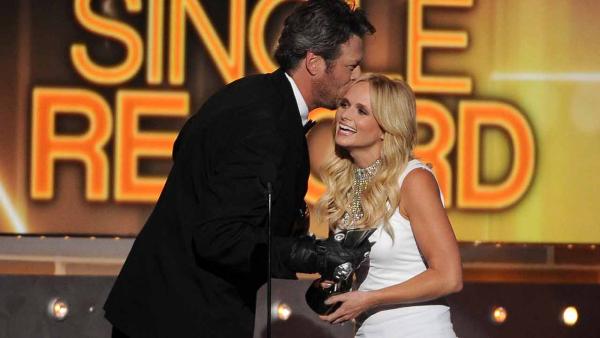 04/06/2014
The 49th annual Academy of Country Music (ACM) Awards took place on Sunday, April 6 at the MGM Grand Garden Arena in Las Vegas and were hosted by Blake Shelton and Luke Bryan.
Check out a full list of winners below.
More blake shelton
04/06/2014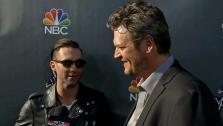 The cast of "The Voice" have been enjoying one of their most talented seasons to date, and the coaches warn that the gloves are about to come off for the upcoming live shows.
Season 6 kicked off with the return of coaches Adam Levine, Blake Shelton, Shakira and Usher, with Levine standing as the show's reigning champion after his season 5 win with contestant Tessanne Chin. Usher and Shakira have once again filled out the red chairs occupied in the Fall cycles by Christina Aguilera and CeeLo Green, the latter of which has decided not to return to the show for good.
04/06/2014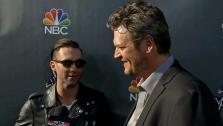 Adam Levine and Blake Shelton talk to OTRC.com about 'The Voice' season 6 (April 2014 interview).
01/29/2014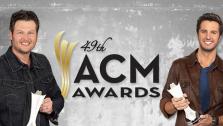 The nominations for the 49th annual Academy of Country Music Awards were announced on Jan. 29, and husband and wife Blake Shelton and Miranda Lambert face off in several top categories.
Lambert received a total of seven nominations as both a solo artist and as a member of the group Pistol Annies, including Female Vocalist of the Year and Single Record of the Year for the song "Mama's Broken Heart."
Shelton received a total of five nominations, including Male Vocalist of the Year and Album of the Year for "Based On A True Story..." Both Shelton and Lambert face off in the coveted Entertainer of the Year category, which also includes Luke Bryan, George Strait and Taylor Swift. Bryan took home the honor in 2013.
12/17/2013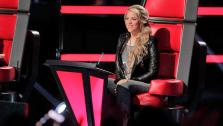 As speculated, Shakira and Usher will return as coaches on the NBC show "The Voice" for season 6 in spring 2014, once again replacing veteran stars Christina Aguilera and CeeLo Green, the network confirmed on Tuesday, Dec. 17.
The new season, with Shakira, Usher and veteran coaches Adam Levine and Blake Shelton, is set to premiere on Feb. 24 at 8 p.m. ET, NBC said in a statement obtained by OTRC.com.
09/20/2013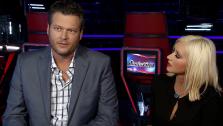 Singers Christina Aguilera and Blake Shelton are warming up their big red chairs for another season on the hit singing competition series "The Voice," which returns to NBC on Sept. 23, 2013.
The two spoke to OTRC.com to dish on what their strategies are for grabbing talent during the blind auditions and how having time off between seasons benefited Aguilera as a coach.
09/17/2013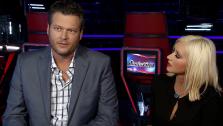 Blake Shelton talked to OTRC.com about NBC's 'The Voice,' premiering Sept. 23, 2013.
09/17/2013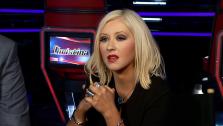 Christina Aguilera spoke to OTRC.com about NBC's 'The Voice,' premiering Sept. 23, 2013.
05/25/2013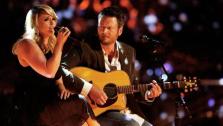 Blake Shelton's benefit concert for the victims affected by the tornadoes in Oklahoma has a date set for May 29 and will include performances by high-profile country music stars.
Shelton initially announced that he was planning a concert for Oklahoma earlier this week. Shelton grew up in Ada, Okla.
05/22/2013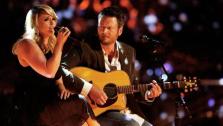 Blake Shelton told reporters after "The Voice" on Tuesday, May 21, that he is planning a benefit for the Oklahoma tornado victims with NBC.
"We are actually putting together a fund-raiser right now with NBC. We'll have more details within the next 24 hours, but definitely something with NBC that is going to happen real fast, and hopefully raise a lot of money," Shelton, an Oklahoma native, told CNN.
04/08/2013
Kelly Clarkson revealed in a recent interview that fellow country music superstar and "The Voice" coach Blake Shelton will officiate and perform at her wedding.
Clarkson revealed the news to "Entertainment Tonight" at the 48th Annual Academy of Country Music Awards on Sunday, April 7. Clarkson's interview can be seen below.
Sign up Stay Informed
Entertainment News