Entertainment News: blake shelton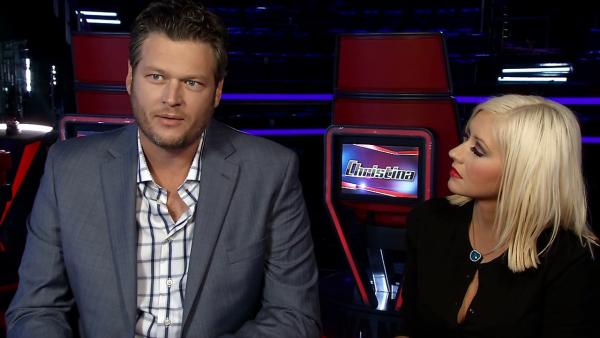 09/20/2013
Singers Christina Aguilera and Blake Shelton are warming up their big red chairs for another season on the hit singing competition series "The Voice," which returns to NBC on Sept. 23, 2013.
The two spoke to OTRC.com to dish on what their strategies are for grabbing talent during the blind auditions and how having time off between seasons benefited Aguilera as a coach.
More blake shelton
09/17/2013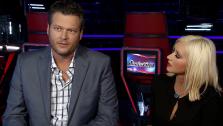 Blake Shelton talked to OTRC.com about NBC's 'The Voice,' premiering Sept. 23, 2013.
09/17/2013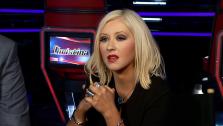 Christina Aguilera spoke to OTRC.com about NBC's 'The Voice,' premiering Sept. 23, 2013.
05/25/2013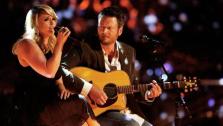 Blake Shelton's benefit concert for the victims affected by the tornadoes in Oklahoma has a date set for May 29 and will include performances by high-profile country music stars.
Shelton initially announced that he was planning a concert for Oklahoma earlier this week. Shelton grew up in Ada, Okla.
05/22/2013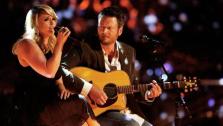 Blake Shelton told reporters after "The Voice" on Tuesday, May 21, that he is planning a benefit for the Oklahoma tornado victims with NBC.
"We are actually putting together a fund-raiser right now with NBC. We'll have more details within the next 24 hours, but definitely something with NBC that is going to happen real fast, and hopefully raise a lot of money," Shelton, an Oklahoma native, told CNN.
04/08/2013
Kelly Clarkson revealed in a recent interview that fellow country music superstar and "The Voice" coach Blake Shelton will officiate and perform at her wedding.
Clarkson revealed the news to "Entertainment Tonight" at the 48th Annual Academy of Country Music Awards on Sunday, April 7. Clarkson's interview can be seen below.
Sign up Stay Informed
Entertainment News