Entertainment News: barbra streisand
06/17/2013
Barbra Streisand received an honorary doctor of philosophy degree from Hebrew University in Jerusalem, Israel, on Monday, June 17, 2013, and during her speech, slammed Jewish religious practices in the country that discriminate against women.
The legendary 71-year-old singer was recognized for her "professional achievements, outstanding humanitarianism, leadership in the realm of human and civil rights, and dedication to Israel and the Jewish people." Streisand is a longtime champion of civil rights and equality.
More barbra streisand
04/23/2013
Barbra Streisand recently received the Film Society of Lincoln Center's Chaplin Award for lifetime achievement.
The actress and singer, 70, recevied the award for her work on the 1983 film "Yentl" -- the first movie to credit a woman as director, writer, producer and star. The star was also recognized for her other big-screen turns, including "Prince of Tides," "The Mirror Has Two Faces," "Funny Girl" and "For Pete's Sake."
12/19/2012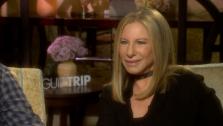 Barbra Streisand and Seth Rogen are hitting the road together playing a mother and son in the upcoming film "The Guilt Trip," and the legendary singer talked about how the on-screen arguing was done, why she decided to take this film and her bad experience eating red meat.
The actress, 70, and her funnyman co-star, 30, talked to OTRC.com's George Pennacchio about their upcoming comedy film, gushing about how their on-screen arguments went down, and why there weren't any hard feelings on the set.
10/03/2012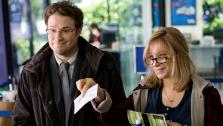 Seth Rogen and Barbra Streisand are hitting the road together playing a mother and son in the upcoming film "The Road Trip."
The film, which hits theaters on December 25, is about an inventor played by Rogen, who invites his mother, played by Streisand, on a cross-country trip to sell his new invention and to help her find love again.
04/26/2012
Barbra Streisand celebrated her 70th birthday in Malibu, California on Tuesday night, with a lot of famous friends.
"It was an intimate magical event with only very close friends, people I've known and loved more than 20 years," Streisand told People magazine. "My friends made it an evening of surprises for me, flying in the remarkable Israeli mentalist Lior Suchard and gifting me with the performance of my favorite singer, Johnny Mathis, and many, many more highlights."
08/24/2011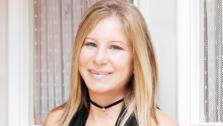 Barbra Streisand recently released her 33rd studio album, "What Matters Most," made up of songs written by Oscar-winning songwriting couple Alan and Marilyn Bergman.
The record hit stores on Tuesday, August 23. The Bergmans, who are in their 80s, have been friends with the 69-year-old Oscar and Grammy-winning singer and actress since they met her in New York in the 1960s, when she was just beginning her music career. Check out a track listing for Barbra Streisand's new album "What Matters Most" below.
03/22/2011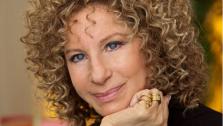 A new movie adaptation of the 1959 Broadway musical "Gypsy" starring Barbra Streisand is still in the works, reports say.
"Gypsy" is based on the memoirs of striptease artist Gypsy Rose Lee and features songs such as "Everything's Coming up Roses" and "Small World." The production focuses on Lee's stage mother, Rose.
Sign up Stay Informed
Entertainment News