Entertainment News: barbara walters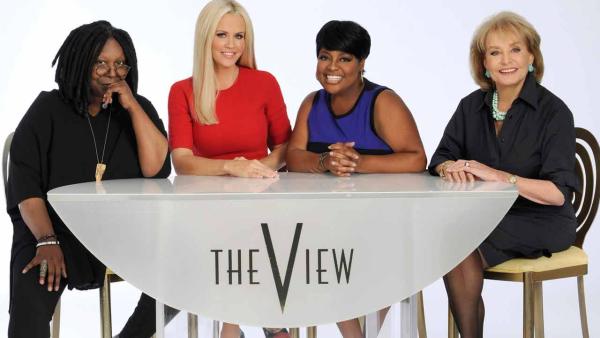 04/16/2014
This ought to make for an interesting round of "Hot Topics."
ABC announced on April 16 that "The View" will reunite all 11 panelists, past and present, during Barbara Walter's grand farewell week. The co-hosts will appear together live during the show's May 15 episode, a day before Walters' makes her final appearance as a regular on the daytime talk show.
More barbara walters
04/07/2014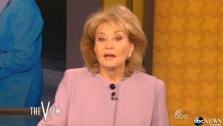 Barbara Walters will make her final regular appearance on the ABC show "The View" next month and will also receive a special honor that will be seen by millions of people on a daily basis.
The 84-year-old veteran newswoman and TV personality had said last year that in 2014, she plans to retire from television after more than 50 years. She created the daytime talk panel show "The View" in 1997 and serves as a co-host and executive producer. On Monday's episode, she announced that she will make her last appearance on the show on May 16. She added that she will not yet not end her television career -- she will retain her producing job and also continue to be an ABC News contributor.
12/02/2013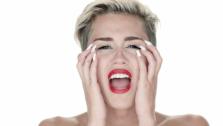 Miley Cyrus, Kim Kardashian and Jennifer Lawrence are featured on ABC News' veteran newswoman Barbara Walters of "10 Most Fascinating People" of 2013 list.
The 84-year-old's TV special, "Barbara Walters Presents: The 10 Most Fascinating People of the Year," is set to air on Dec. 18 on ABC at 9:30 p.m. ET and will feature interviews with the subjects of her 2013 picks. There, she will reveal who came in at No. 1. This marks her final "Most Fascinating" special, as she is retiring next spring.
05/13/2013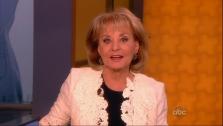 Barbara Walters, 83, officially announced her future retirement from television after more than 50 years, speaking on her ABC daytime talk show "The View" on Monday, May 13, following a network announcement and weeks of rumors.
Check out 5 notable quotes Barbara Walters made about her career and retirement from TV on "The View" on Monday.
05/12/2013
Legendary newscaster Barbara Walters will retire in 2014, ABC News reported on Sunday.
After 37 years with ABC News, Walters will announce on "The View" on Monday her plans to leave TV journalism. She will continue to appear on the daytime talk show and anchor and report for ABC News until her retirement next summer.
04/24/2013
Christina Aguilera appeared at the TIME 100 Gala on Tuesday, April 23, 2013, in a cut-out, black, Victoria Beckham dress.
She was joined on the red carpet by Lena Dunham, Olivia Munn, Claire Danes, Jessica Biel, Justin Timberlake, Mia Farrow, Barbara Walters, Marissa Mayer, Ricky Gervais, Bryan Cranston, Jimmy Kimmel, Jimmy Fallon, Roma Downey and more. Check out photos.
01/28/2013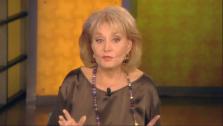 Barbara Walters, 83, has chickenpox, Whoopi Goldberg, her co-host on ABC's "The View," revealed on the show on Monday, January 28.
Walters has been hospitalized for more than a week. She was first admitted for a head injury, which she suffered after falling at a pre-inaugural party in Washington, on January 19. Goldberg said on "The View" on Monday that she has been transferred to a hospital in New York.
01/20/2013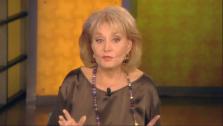 Barbara Walters is recovering after suffering a head injury.
The 83-year-old television personality is recovering after falling on a step and cutting her forehead while visiting the British Ambassador's residence in Washington D.C. on January 19, according to E! Online.
02/22/2012
Star Jones returned to "The View" on Wednesday, February 22, more than five years after she exited the ABC morning show and had a falling out with head co-host, Barbara Walters.
The two hugged before Jones, 49, walked to the stage and sat down on the middle of the sofa occupied regularly by Walters, Elisabeth Hasselbeck, Joy Behar, Whoopi Goldberg and Sherri Shepherd.
12/15/2011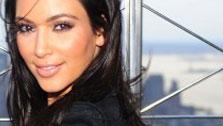 Barbara Walters has revealed her 10 Most Fascinating People of the Year for 2011 - check out the full list, which includes the likes of Steve Jobs, Simon Cowell and Kim Kardashian and her family.
12/15/2011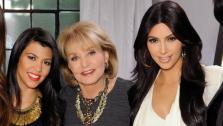 Barbara Walters revealed her annual list of "10 Most Fascinating People of the Year" in a 90-minute ABC special that aired on Wednesday, December 14.
Apple co-founder Steve Jobs, who died at age 56 in October, was No. 1. The infamous Kardashian family, whose main reality star Kim made headlines on the Halloween holiday with news of her divorce, also made the cut. In case you missed the program, check out the full list of Barbara Walters' '10 Most Fascinating People' of 2011 here.
12/01/2011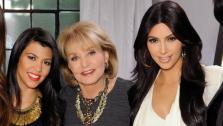 Barbara Walters released a few names on the list of interviewees for her '10 Most Fascinating People' special set to air later this month and it features one prominent reality television family.
Walters' list includes the stars of "Keeping Up With The Kardashians." Outrage over Kim Kardashian's quick divorce after 72 days of marriage caused a group to launch an online petition to get their franchise yanked from the airwaves.
02/22/2011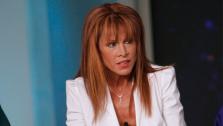 Jessica Hahn appeared on "The View" on Tuesday for their week-long "Where Are They Now?" segment and the guest was briefly scolded by Barbara Walters when she tried to compare her scandal with a moment from Walter's life.
Hahn is known for her sex scandal with televangelist Jim Bakker during the 1980s. Hahn claims she was raped during the encounter in 1980, while Bakker claimed it was consensual. Bakker resigned from his position as head of the PTL organization in 1987 after it was revealed that he was paying Hahn money to keep quiet about the encounter.
11/29/2010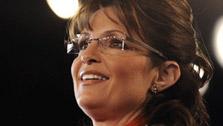 Barbara Walters has included former Alaska governor Sarah Palin, the cast of MTV's raunchy reality show "Jersey Shore", "Golden Girls" actress Betty White and teen pop star Justin Bieber on her list of "10 Most Fascinating People of 2010".
The No. 1. person on the list will be announced on an ABC special that is set to air on December 9 at 10 p.m. ET. U.S. First Lady Michelle Obama was named the Most Fascinating Person of 2009.
Sign up Stay Informed
Entertainment News