Entertainment News: barack obama
04/17/2013
Jay-Z's "Open Letter"-gate finally appears to be coming to a close.
President Barack Obama told NBC's "Today" show on Wednesday that he did not approve or have any advance knowledge of the rapper and his wife Beyonce's controversial trip to Cuba.
More barack obama
02/07/2013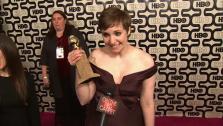 Lena Dunham, the Golden Globe-winning creator, writer and star of the raunchy HBO drama series "Girls," took to Twitter on Thursday, February 7, to deny reports that she did not vote in the November 2012 election.
Public records show that the 26-year-old is registered to vote in Brooklyn, where she bought a condo last year. The New York political blog Room Eight reported on Wednesday that New York City's voter file shows that the actress did not vote in the 2012 general election or in any local elections since she moved from her prior home in the Tribeca area.
10/27/2012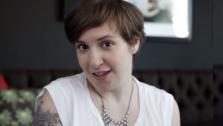 Lena Dunham has laughed off criticism over her provocative "First Time" Barack Obama endorsement commercial.
"It tickles me to no end that while my twitter feed was blowing up with conservative hate, I was literally hanging out in a pile of bisexuals," Dunham Tweeted on October 26.
09/07/2012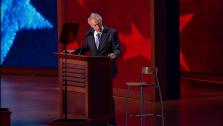 Clint Eastwood has called his infamous RNC appearance, where he addressed an empty chair as President Barack Obama, a "mission accomplished."
The four-time Oscar winner said that using a chair to represent the President was not only a surprise to everyone else, it was also a spur of the moment decision for him after someone backstage at the Republican National Convention asked him if he wanted to sit down.
02/22/2012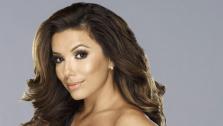 "Desperate Housewives" star Eva Longoria was one of the celebrities and public figures named as a national co-chair of President Barack Obama's reelection campaign.
"Harold and Kumar" franchise star Kal Penn, whose real name is Kapen Modi, was also announced as part of the 35 nominees. Longoria previously campaigned for Obama and Penn left his role on "House" to serve as the associate director of the White Hosue Office of Public Engagement from 2009 to 2011.
09/02/2012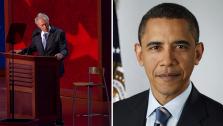 President Barack Obama is a fan of actor and director Clint Eastwood but remained coy when reporters questioned his thoughts about the speech the actor gave during the Republican National Convention on August 30.
President Obama recently USA Today that he is a "huge Clint Eastwood fan" and that he believes the Academy Award-winner is "a great actor, and an even better director."
05/14/2012
President Barack Obama has gotten much attention in recent weeks, but the ladies of "The View" delved even deeper, quizzing him about pop culture and politics.
Obama recently made headlines for his endorsement of same-sex marriages and was asked on an episode of "The View," set to air on Tuesday, May 15, what brought on the decision to speak up.
05/12/2012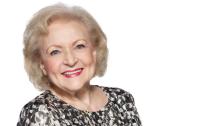 Former "Golden Girl" and television legend Betty White revealed who she might be casting her vote for in the 2012 presidential election.
The 90-year-old actress, who said she usually keeps her political opinions private, said she "very, very much favors" President Barack Obama in the upcoming election, according to the Associated Press.
05/09/2012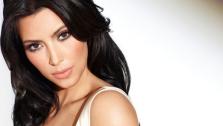 See what Alec Baldwin, Kim Kardashian, Justin Timberlake and other celebrities had to say about President Barack Obama's support of same-sex marriage.
On May 9, 2012, Obama said, "I've always been adamant that gay and lesbian Americans should be treated fairly and equally... At a certain point, I just concluded that for me, personally, it is important for me to go ahead and affirm that I think that same-sex couples should be able to get married."
04/12/2012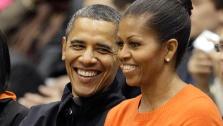 Barack Obama was asked in a hard-hitting interview with The Atlantic whether he preferred rapper Jay-Z or Kanye West.
Obama said, "Jay-Z," which wasn't too surprising as he once called West a "jackass" and first lady Michelle Obama recently collaborated with Jay-Z's wife Beyonce Knowles for her campaign against childhood obesity.
02/22/2012
Barack Obama and first lady Michelle Obama held a White House Blues Jam on Tuesday to celebrate Black History Month.
The event was hosted by actress Taraji P. Henson while Booker T. Jones served as music director and band leader, according to the Associated Press. The tribute will be part of the "In Performance at the White House" series and is set to air on PBS on February 27.
10/21/2011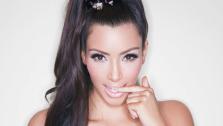 Kim Kardashian has plenty on her plate, slamming rumors that her marriage is already on the rocks, but one family that won't be "Keeping Up With The Kardashians" are the Obamas.
In a recent interview with iVillage, first lady Michelle Obama said that Barack tried to make the popular reality series off limits for their daughters Malia, 13, and Sasha, 10.
10/06/2011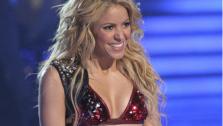 President Barack Obama has chosen Colombian singer Shakira to be a member of his Advisory Commission on Educational Excellence for Hispanics.
The Grammy Award-winning singer, whose full name is Shakira Isabel Mebarak Ripoll, has been involved with many global educational efforts, according to White House officials.
08/05/2011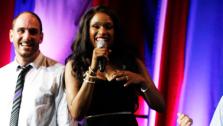 Jennifer Hudson pulled a Marilyn Monroe move this week and sang "Happy Birthday" to President Barack Obama for his 50th birthday on August 4th.
Her performance was part of a fundraising event in Chicago for Obama's 2012 re-election campaign, a day before the President's actual birthday. The former "American Idol" contestant also covered The Beatle's "Let It Be."