Entertainment News: audrina patridge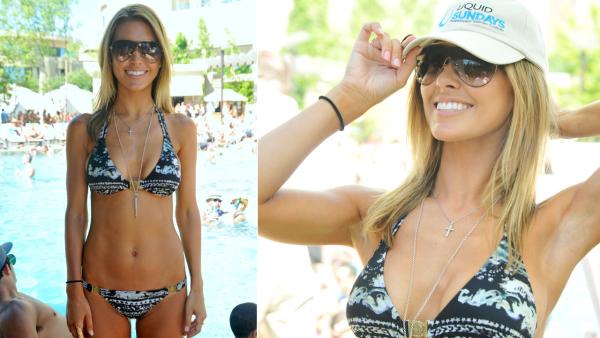 07/26/2012
Audrina Patridge of "The Hills" recently showed off her bikini body at an event on July 22.
The former "Dancing With The Stars" contestant was attended the "Liquid Sundays" pool party event at Foxwoods Resort Casino in Ledyard, Connecticut. The 27-year-old completed her black and white bikini outfit with a few necklaces and a pair of aviator glasses.
More audrina patridge
03/02/2012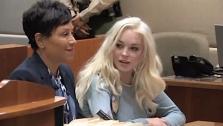 Nicholas Prugo, one of the "masterminds" of a group dubbed the "Bling Ring," has pleaded no contest after being charged with burglarizing the homes of Lindsay Lohan and "The Hills" star Audrina Patridge, the Los Angeles County District Attorney's Office says.
Prugo, 21, made his plea at a Los Angeles court on Friday, March 2. He was ordered to return on May 4 and is expected to be sentenced to two years in state prison for two counts of first-degree residential burglary, the District Attorney's Office said in a statement to OnTheRedCarpet.com, adding that a restitution hearing will be held at a later date.
09/02/2011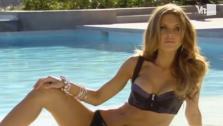 Audrina Patridge's reality show, "Audrina," has been canceled officially, as the 26-year-old speculated in a recent interview.
The series debuted in April and suffered from low ratings. The show followed the life of Patridge, a sex symbol, after her former series, the hit MTV reality program "The Hills," ended after six seasons.
04/18/2011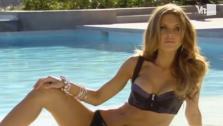 Audrina Patridge's new VH1 reality show "Audrina" debuted on Sunday, April 17 and featured the former "Hills" star wearing - what else - a bikini.
In the episode, the 25-year-old posed in swimsuits for a sexy but "awkward" photo shoot. Patridge rose to fame with the hit MTV reality show "The Hills" and was introduced on the show's pilot in 2006 wearing a bikini. She also donned one in Carls Jr. commercials that ran last year.
04/10/2011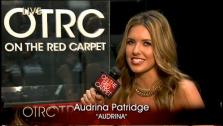 Audrina Patridge previewed her new VH1 show, "Audrina" at the Reality Rocks convention on April 10 and told OnTheRedCarpet.com about what makes her family reality TV ready.
"I'm going to be 26 in a month and now it's really about me and my life and me being mature and taking my fans with me on this journey after 'The Hills,' Patridge told Rachel Smith of OnTheRedCarpet.com. "It's more about my family life and also behind the scenes, the paparazzi and my endorsements and just everything that everybody wants to know - I didn't say no to anything."
04/10/2011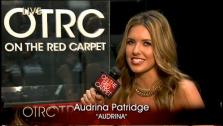 Audrina Patridge chats her upcoming reality show 'Audrina' and talks on the downside of dating in the public eye.
09/02/2010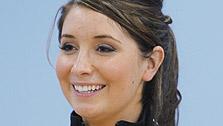 See photos of Bristol Palin, Brandy and more rehearsing with their pro partners for 'Dancing With the Stars.'
Sign up Stay Informed
Entertainment News