Entertainment News: ashley olsen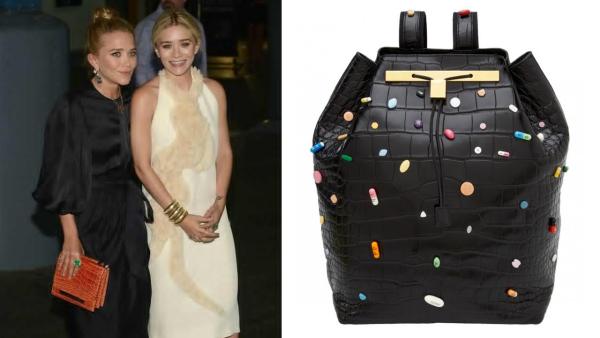 12/03/2012
Mary-Kate and Ashley Olsen have teamed up with fashion designer Damien Hirst to create a line of very unique backpacks.
Mary-Kate and Ashley Olsen, named Womenswear Designers of the Year at the 2012 CFDA Awards, are known for their couture fashion line, The Row. The twins have recently teamed up with fashion designer Damien Hirst to produce a line of backpacks that feature a number of creative designs, one being adorned with... pills?
More ashley olsen
06/29/2012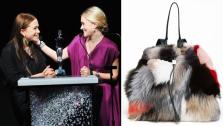 Mary-Kate and Ashley Olsen have once again incurred the wrath of People for the Ethical Treatment of Animals, this time for their $16900 backpack made of mismatched patches of animal fur.
"If it looks like a troll and acts like a troll, it's probably a Trollsen Twin - or someone wearing one of their new $16,000 totes, which are made from the fur and skins of innocent animals," PETA said in a statement to OnTheRedCarpet.com.
03/08/2012
Ashley Olsen, who rose to fame with her twin sister Mary-Kate as a child star on the comedy series "Full House," says she has quit acting in Hollywood.
The 25-year-old hasn't appeared in an on-screen project since 2004, when she co-starred with her sister in the movie "New York Minute." The two have in recent years concentrated on their $1 billion fashion empire.
06/03/2011
Justin Timberlake's rep has denied the singer is dating anyone, following reports that he had become romantically involved with actress Ashley Olsen.
Timberlake, 30, and Olsen, 24, were spotted at an off-Broadway production of "Sleep No More" in New York City last week, but Timberlake's rep told People magazine, "Justin is not romantically involved with anyone."
04/08/2011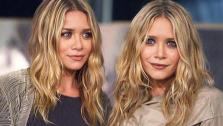 Mary-Kate and Ashley Olsen are set to launch a personalized shopping website this summer, which will feature their new T-shirt line.
StyleMint.com, pairs "an exclusive apparel collection with customized shopping technology to give members the experience of a personal stylist" and is a collaboration with social commerce company, BeachMint, according to a statement by the 24-year-old twin's company, Dualstar Entertainment Group.
03/09/2011
Despite reports in October popping up that former "Full House" star Ashley Olsen and "The Hangover" actor Justin Bartha may have had wedding bells in their plans, People reports that the couple has officially split after nearly three years.
24-year-old Olsen and 32-year-old Bartha have been linked since 2008 and the actors have not commented on the report.
Sign up Stay Informed
Entertainment News