Entertainment News: antonio banderas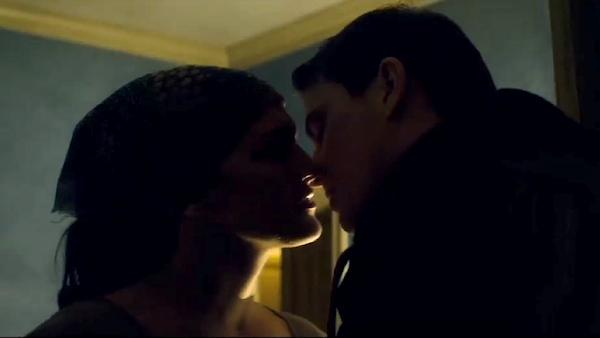 01/09/2012
Channing Tatum and Ewan McGregor star in 'Haywire' which hits theaters on January 20.
More antonio banderas
10/29/2011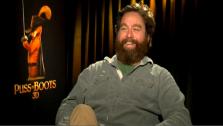 Zach Galifianakis, who is famous for his off-center brand of humor, doesn't have any kids, but jokes that he might attain some with his new film "Puss in Boots."
"I don't have any kids, but I'm hoping with this movie that I'll be able to lure some in," Galifianakis joked to OnTheRedCarpet.com. "Cause I just got my van tinted... it's got ice cream truck music blaring out of it... It's a kids movie, you're not supposed to make child abduction jokes."
10/29/2011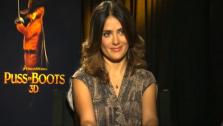 Salma Hayek and Antonio Banderas offered their voices for the new "Puss in Boots" film, but the actors claim the family-friendly film is not just for kids.
"It was designed like that, to give everyone in the family a thrill, in different levels," Banderas told OnTheRedCarpet.com at a recent press junket. "Never are the adult levels of the movie going to hurt the kids. It's just very well crafted - the whole entire thing."
10/27/2011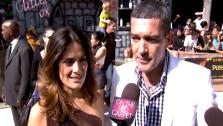 Antonio Banderas talks to OnTheRedCarpet.com at the premiere of 'Puss In Boots.'
09/22/2011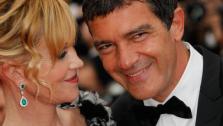 Antonio Banderas and Melanie Griffith have outlasted many Hollywood marriages, racking up 15-years together, but the actor recently revealed that they "have had as many problems as anybody."
"The secret is that we had failures before. And love at the beginning is a rush. It's big, full of energy, beautiful. But it doesn't last like that," Banderas told AARP The Magazine in its November issue. "We have had as many problems as anybody. We've never hidden it. We've been open about addictions, in the case of Melanie. She has overcome her problems beautifully."
05/11/2011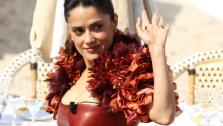 Salma Hayek appeared alongside Antonio Banderas in a strapless, leather, dark orange Gucci dress on Wednesday, May 11, at a 2011 Cannes Film Festival event to promote their film "Puss in Boots."
What do you think of Salma Hayek's look? Vote in our poll.
05/11/2011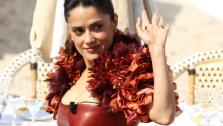 Check out photos of Salma Hayek, who appeared alongside Antonio Banderas in a strapless, leather, dark orange Gucci dress at the 2011 Cannes Film Festival to promote their film 'Puss in Boots.'
Sign up Stay Informed
Entertainment News