Entertainment News: anna nicole smith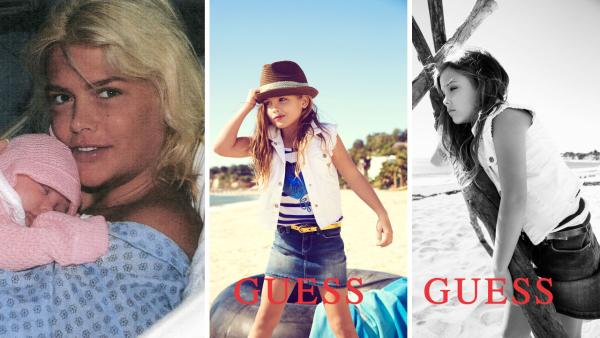 11/27/2012
The six-year-old daughter of Anne Nicole Smith is following in her mother's footsteps and has made her modeling debut as a "Guess Kids Girl," which her dad says may be the child's way of paying tribute to the late model, who she never got to know.
Dannielynn Birkhead, whose father is Larry Birkhead, is the star of the Guess Kids Spring 2013 campaign. In its print ads and broadcast commercials, the child wears items such as hat, striped shirt and a denim vest, shorts and a mini-skirt. She poses on a beach in Malibu, California and rolls over on the sand.
More anna nicole smith
06/18/2012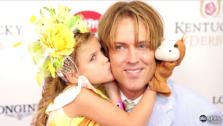 Larry Birkhead made a heart-breaking visit to "Good Morning America" on Monday and said that Anna Nicole Smith's daughter Dannielynn asks about her mother's death.
Birkhead recently brought his daughter Dannielynn to the Bahamas, where her mother and half-brother Daniel Smith are buried. There, he was forced to answer difficult questions .
06/23/2011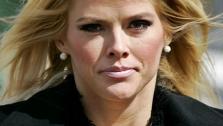 Anna Nicole Smith's ongoing legal battle ended in the U.S. Supreme Court on Thursday with a rulling that said her heirs are not entitled to part of the $1.6 billion fortune left behind by her late billionaire husband, J. Howard Marshall, a Texas oil baron.
The court said it was a mistake for a bankruptcy court to award the now-deceased Playboy Playmate $475 million from the oil tycoon's estate and ruled in favor of Marshall's heirs.
02/16/2011
An opera based on the life of late Playboy model Anna Nicole Smith is set to open at the London Opera House on Thursday, February 17, and features "sex, extreme language and drug abuse."
Smith, who was also a reality star, died in 2007 at age 39 following an accidental overdose.
01/06/2011
The drug conspiracy convictions of Anna Nicole Smith's boyfriend-lawyer Howard K. Stern were dismissed on Thursday.
A judge determined that Stern had no intention of fraud when he used his name and others to protect the late former Playboy model's privacy when he obtained prescriptions for her, the Associated Press said. Smith, who was also a reality star, died in 2007 at age 39 following an accidental overdose.