Entertainment News: anna faris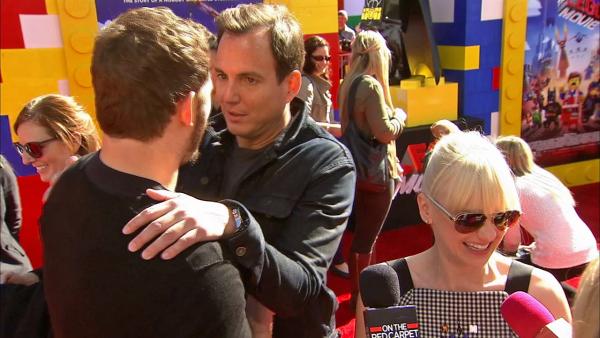 02/06/2014
Will Arnett hugs Chris Pratt and kisses Anna Faris at the 'Lego Movie' premiere iin Los Angeles on Feb. 1, 2014.
More anna faris
02/06/2014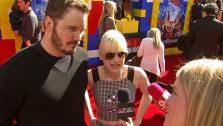 Anna Faris, a Barbie lover, joined husband Chris Pratt at the 'Lego Movie' premiere in Los Angeles on Feb. 1, 2014.
05/17/2012
Anna Faris talks about her role in the comedy 'The Dictator' and working with funnyman Sacha Baron Cohen.
05/11/2012
Anna Faris talks to reporters at the premiere for 'The Dictator' in London on May 10.
04/27/2012
Charlie Theron showed off a daring look at CinemaCon 2012, where she was honored at the Big Screen Achievement Awards, along with stars such as Jennifer Garner, Michelle Pfeiffer, Anna Faris, Chloe Grace Moretz, "The Hunger Games" star Josh Hutcherson and Jeremy Renner of "The Avengers."
The winners announced days before the event, which took place on Thursday, April 26, at Caesar's Palace in Las Vegas. Theron, who plays the Evil Queen alongside Kristen Stewart in the upcoming film "Snow White and the Huntsman," received the award for "Distinguished Decade of Achievement in Film."
03/24/2012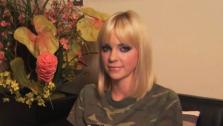 To celebrate the six year anniversary of Twitter, Jimmy Kimmel had celebrities read aloud some of the Tweets they've received on the micro blogging site.
"One of the interesting things about Twitter is that it connects celebrities to their fans and vice-versa," Kimmel said on his show on March 21. "Many celebrities actually do the Tweeting themselves which means pretty much any time you like, you can send a message to them, and unless it's someone like Justin Bieber who has 18 million followers, they will probably read it. Your message goes directly into their computer or into their pocket which can be good and it can also be bad."
09/29/2011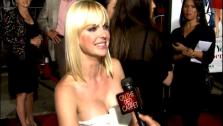 Anna Faris' new comedy asks that controversial question, "What's Your Number?" but the actress told OnTheRedCarpet.com that she doesn't even know how many women her husband, "Moneyball" actor Chris Pratt has slept with.
"I still don't know my husband's number, he won't tell me," Faris told OnTheRedCarpet.com co-host Chris Balish at the film's Hollywood premiere. "It's a little frustrating but what are you gonna do? It's also none of my business in a way."