Entertainment News: amber heard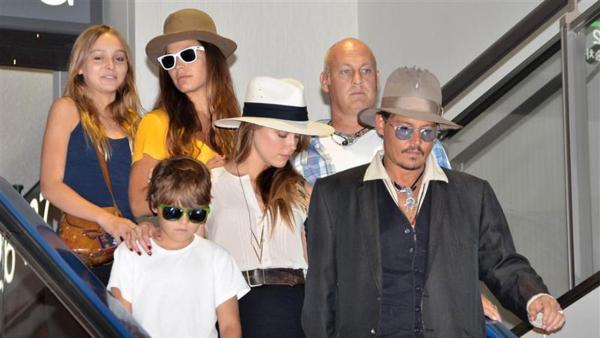 01/17/2014
Johnny Depp is engaged to girlfriend Amber Heard, a report says, days after she was spotted wearing what appeared to be a diamond engagement ring.
Depp, 50, and Heard, 27, met on the set of the 2011 film "The Rum Diary," in which she portrayed his love interest, and are believed to have begun dating in 2012. The actress was photographed earlier this week in West Hollywood wearing a diamond ring on her left hand and on Friday, Jan. 17, People magazine reported that she and Depp were engaged. Their spokespeople had no immediate comment.
More amber heard
02/13/2014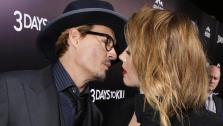 Johnny Depp accompanied reported fiancee Amber Heard to the premiere of her latest movie, "3 Days To Kill," and the celebrity couple was photographed kissing on the red carpet.
Heard, 27, sported an enormous diamond engagement ring on her ring finger -- the same she was seen wearing back in January, when reports of the couple's engagement surfaced. She and Depp, 50, have not commented publically about the matter.
02/13/2014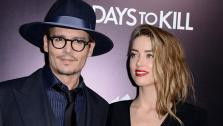 Johnny Depp and reported fiancee Amber Heard attend the premiere of '3 Days To Kill' in L.A. on Feb. 12, 2014.
02/13/2014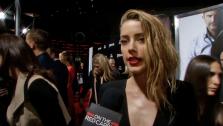 Amber Heard talks to OTRC.com about the spy thriller '3 Days To Kill' at the L.A. premiere on Feb. 12, 2014.
02/13/2014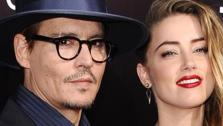 See photos of Johnny Depp and reported fiancee Amber Heard (who sported a diamond ring) at the premiere of "3 Days To Kill" in L.A. on Feb. 12, 2014. Also pictured -- Kevin Costner and wife Christine Baumgartner.
08/07/2012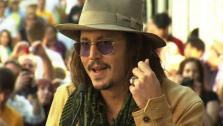 Johnny Depp was recently photographed with several female fans in Los Angeles, where he attended an Aerosmith concert, marking his first public appearance since he confirmed his breakup with longtime girlfriend Vanessa Paradis in mid-June.
The 49-year-old actor, who is also a musician, performed the song "Train Kept A-Rollin'" on stage with the rock band at its concert at the Hollywood Bowl on Monday. An woman wearing what appears to be a VIP pass Tweeted a photo of herself posing with Depp, who wore his trademark fedora, sunglasses and shoulder-length hair. Paparazzi pictures showed him smiling alongside two other women in a parking lot.
06/22/2012
Johnny Depp and his partner of 14 years Vanessa Paradis announced their split earlier in the month and there are already reports that the actor has given attention to another leading lady.
Depp, who is currently filming "The Lone Ranger," bought a horse for his "Rum Diary" co-star, Amber Heard, a source confirmed to E! News.
The 49-year-old actor, who will portray Tonto in the western film, has been riding a horse while shooting in New Mexico, Arizona and Colorado and the extravagant gift will allow Heard to join Depp on the trails.
08/29/2010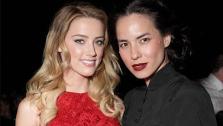 Amber Heard might have a girlfriend, but the actress has told Playboy magazine that she doesn't want to be categorized as a lesbian.
"I don't want to be labeled as one thing or another," Heard told Playboy magazine, entertainment site The Frisky reports. "In the past I've had successful relationships with men, and now I'm in this successful relationship with a woman. When it comes to love I am totally open. And I don't want to be put into a category, as in 'I'm this' or 'I'm that.' ... [Gay marriage] is an important issue, and I'm fighting for the right to get married. For other people."
Sign up Stay Informed
Entertainment News