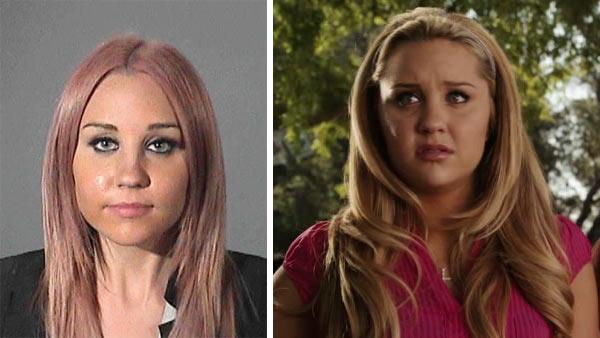 Amanda Bynes pleads not guilty to 2 hit-and-runs
09/27/2012 by Olivia Allin
Amanda Bynes pleaded not guilty in court on September 27 to two misdemeanor counts of hit-and-run.
p>The 26-year-old former child star, known for roles in films such as "Hairspray" and "All That," did not appear in court herself but her attorney Richard Hutton entered the not guilty plea on her behalf. The actress' case is due back in court on October 19 and actress must be booked on the charges within 48 hours of that appearance.
The first suspected hit-and-run took place on April 10 after a person told police that Bynes rear-ended their car on a Los Angeles highway and fled the scene. She was not arrested.
The incident occurred days after she was booked for allegedly driving drunk and crashing into a cop car. She pleaded not guilty to DUI in June and in late May, Tweeted: "I can't help but laugh at all of you writing fake stories about me. I was not in any hit and runs. I don't drink so the DUI is false."
Prosecutors reopened the first suspected hit-and-run case after a second one surfaced in early August. A Los Angeles woman filed a police report in which she claimed that Bynes rear-ended her on a busy street in the San Fernando Valley area of Los Angeles and fled the scene. Bynes has not commented.
Each count of hit-and-run, driving with a suspended license and DUI carries a maximum sentence of six months in jail. All of Bynes' charges are misdemeanors. In Los Angeles, most non-violent offenders are released from custody early due to overcrowding.
Bynes was also recently charged with two counts of driving with a suspended license. She lost her driving privileges in early September following the two car accidents and a separate DUI arrest in West Hollywood. On the 16th of the month, authorities pulled Bynes over near Bob Hope Airport in Burbank, California, for driving with a suspended license. Her car was impounded, but she was not arrested.
Bynes recently told People magazine in a phone interview she is "doing amazing," adding: "I am retired as an actor. I am moving to New York to launch my career. I am going to do a fashion line. I am not talking about being arrested for DUI because I don't drink, and I don't drink and drive. It is all false."
The actress, who played pig-tailed Penny Pingleton in the 2007 musical film "Hairspray," had announced in June 2010 that she had quit acting only to claim a month later she had "unretired," just ahead of the release of her latest film, the comedy "Easy A." She played a conservative student named Marianne opposite main star Emma Stone.
The actress rose to fame as a child star with the Nickelodeon series "All That," which aired between 1996 and 2002. She also portrayed Taffy on the animated series "Rugrats" and starred opposite Colin First and Kelly Preston in the teen romantic comedy "What a Girl Wants." Between 2002 and 2006, she appeared on the sitcom "What I Like About You" with Jennie Garth.
(Pictured above: Amanda Bynes appears in a mug shot released by the Los Angeles County Sheriff's Department on April 6, 2012 after her DUI arrest. / Amanda Bynes appears in a scene from the 2010 movie "Easy A.")
(Copyright ©2014 OnTheRedCarpet.com. All Rights Reserved.)