Entertainment News: alyssa milano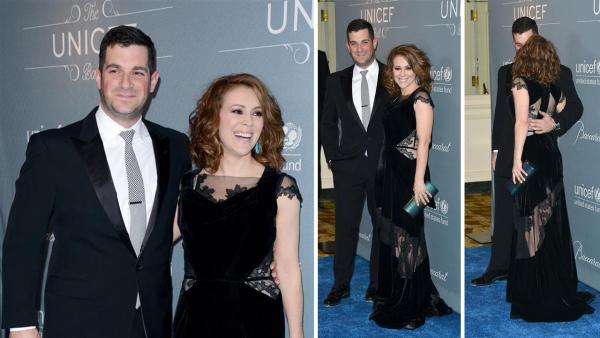 03/21/2014
Congrats to Alyssa Milano and husband David Bugliari -- the two are set to welcome their second child together.
The 41-year-old actress announced the news on Twitter, where she maintains more than 2.67 million followers, and on her official website.
/p>
More alyssa milano
01/03/2014
Jay Mohr has apologized to Alyssa Milano after "fat-shaming" the pint-sized actress, or mocking her over her weight, in public.
The 43-year-old actor and comedian," known for roles on shows such as "Suburgatory" and the movie "Jerry Maguire," made his initial comments in a radio interview after hosting the NASCAR Spirit Cup Series award ceremony in Las Vegas on Dec. 6, the New York Daily News reported.
08/06/2013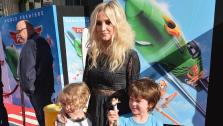 It was a family affair at the premiere of Disney's new animated "Planes" film on Monday.
Ashlee Simpson arrived with her son Bronx Mowgli, 4, and an additional child guest, while Teri Hatchers, Anthony Edwards, "Twilight" actor Peter Facinelli, Alyssa Milano and "Beverly Hills, 90210" alums Jason Priestley and Ian Ziering -- also star of SyFy's "Sharknado" -- brought their kids to the event as well (see PHOTOS).
08/02/2013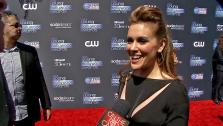 Alyssa Milano talks to OTRC.com at the Young Hollywood Awards on Aug. 1, 2013.
09/28/2011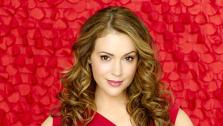 Alyssa Milano debuted her new son Milo Thomas Bugliari in Wednesday's Us Weekly magazine and the actress joked that Milo makes her "look good" because he's such a good baby.
Milano and her husband David Bugliari welcomed Milo on August 31 and motherhood seems to be agreeing with the actress.
"Everything is going so well," Milano told Us Weekly. "David told me, 'It's like you were dropped off from Planet Mom!' I said, 'No, he's such a great baby, he's just making me look good!'"
08/31/2011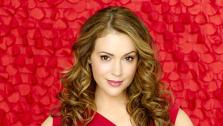 Alyssa Milano welcomed son Milo Thomas Bugliari on Wednesday morning, with husband David Bugliari.
"Thank you for all the well wishes for my son Milo," Milano wrote on Twitter on Wednesday. "My heart has tripled in size. I love him more than all the leaves on all the trees."
Sign up Stay Informed
Entertainment News