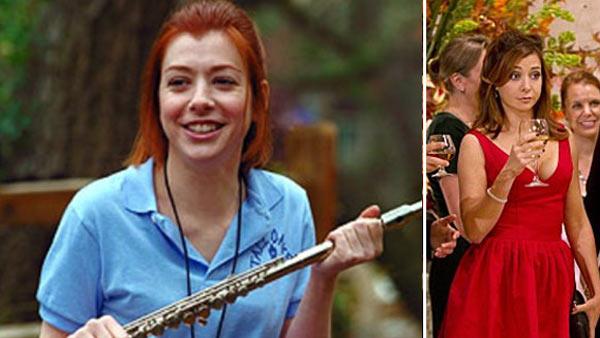 Alyson Hannigan joins 'American Reunion,' aka 'American Pie 4'
04/12/2011 by Corinne Heller
Alyson Hannigan is set to reprise her role as naughty flute player Michelle in the new "American Pie" movie, "American Reunion." It was reported in March that Jason Biggs, who played main character Jim Levenstein, her on-screen husband, in the hit R-rated comedy franchise, had
signed a deal to star in the new film
, which is set to hit theaters in January 2012. Hannigan's spokesperson confirmed the actress' involvement in "American Reunion" to OnTheRedCarpet.com. The film
tells of Jim and Michelle Levenstein's life as a married couple with a child, according to Deadline.com
, which carried the initial report. The actress rose to fame playing Willow on the cult series "Buffy The Vampire Slayer" and has played Lily Aldrin on "How I Met Your Mother" since it debuted in 2005. Returning cast members Seann William Scott, who plays Levenstein's abrasive friend Steve Stifler, and Eugene Levy, who portrayed Levenstein's father, have also been cast in the latest "American Pie" sequel.
Tara Reid confirmed in February
that she planned on joining the cast for "American Pie 4," which was its working title. The original film was released in 1999 and also starred Thomas Ian Nicholas, Shannon Elizabeth, Eddie Kaye Thomas, Natasha Lyonne, Mena Suvari, Chris Owen and Jennifer Coolidge. They have not confirmed their involvement in the new movie. Two big-screen sequels, "American Pie 2" and "American Wedding" were released, as were several DVD spinoff films.
(Copyright ©2014 OnTheRedCarpet.com. All Rights Reserved.)
Sign up Stay Informed
Entertainment News