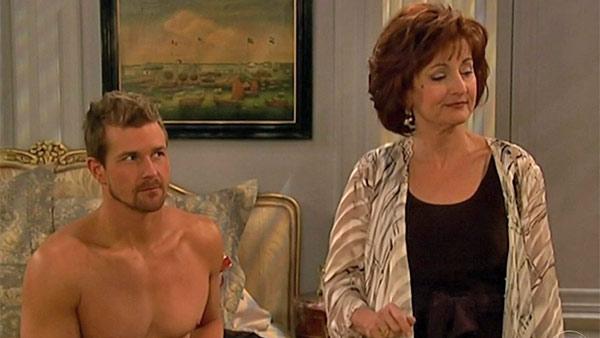 'All My Children,' 'One Life To Live' return in spring: Actors list
02/18/2013 by Corinne Heller
The online revival of soap operas "All My Children" and "One Life To Live" is almost here! New episodes are set to debut later this spring, OTRC.com has learned. The shows ended their broadcast runs on ABC in 2011 and January 2012 after some 40 years on the air, sparking outrage among fans. In July 2011, the production company Prospect Park announced that a licensing deal was reached to bring them back on the Internet and in January, it was revealed new episodes would air on the firm's new
Online Network
website. Prospect Park announced in a statement to OTRC.com on Monday, February 17, that production on "All My Children" and "One Life To Live" will commence on February 25 in Stamford, Connecticut and that new episodes will debut later this spring and air on weekdays. Each one will last 30 minutes and will be made available to stream online on
Hulu
, Hulu Plus and via iTunes, where viewers can download them and watch them on an iPhone, iPad, iPod Touch, Mac and PC computers and Apple TV. Several cast members have already been announced and more are set to be announced in the next few weeks. The list is as follows:
"All My Children" cast:
1. Darnell Williams (Jesse Hubbard)
2. Debbi Morgan (Dr. Angela Hubbard)
3. Vincent Irizarry (Dr. David Hayward)
4. Lindsay Hartley (Cara Martin)
5. Jordi Vilasuso (Griffin Castillo)
6. Jill Larson (Opal Cortlandt)
7. Thorsten Kaye (Zach Slater)
"One Life To Live" cast:
1. Erika Slezak (Victoria Lord Buchanan)
2. Robin Strasser (Dorian Lord)
3. Tuc Watkins (David Vickers)
4. Robert S. Woods (Bo Buchanan)
5. Kassie DePaiva (Blair Cramer)
6. Jerry verDorn (Clint Buchanan)
7. Florencia Lozano (Tea Delgado)
8. Melissa Archer (Natalie Buchanan Banks)
9. Hillary B. Smith (Nora Buchanan)
10. Kelley Missal (Danielle Manning)
11. Josh Kelly (Cutter Wentworth)
12. Andrew Trischitta (Jack Manning)
13. Sean Ringgold (Shaun Evans)
14. Shenaz Treasury (Rama Patel)
15. Nick Choksi (Vimal Patel) Will you watch the new episodes of the soaps online? Vote in our poll below.
(Copyright ©2014 OnTheRedCarpet.com. All Rights Reserved.)
Sign up Stay Informed
Entertainment News