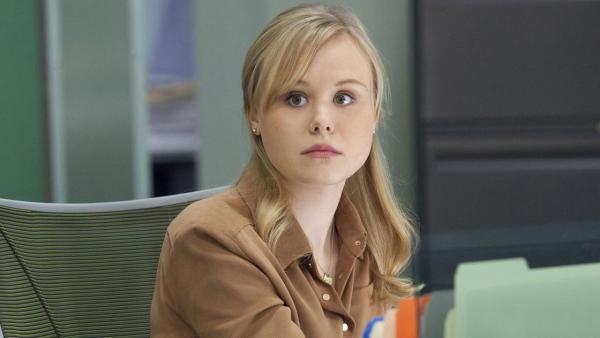 Alison Pill of 'The Newsroom' Tweets topless photo, apologizes
09/12/2012 by OnTheRedCarpet.com Staff
Alison Pill of "The Newsroom" showed her Twitter followers a little more of herself than she intended to.
The 26-year-old Canadian actress, whose credits also include "Midnight in Paris" and "Scott Pilgrim vs. The World," Tweeted a topless photo of herself on Wednesday, September 12.
Pill has over 14,000 followers on the social networking site at press time and quickly took the photo down. She laterTweeted about the incident and apologized. A censored version of the photo can be seen at GossipCop.
"Yep. That picture happened," She wrote after deleting the initial Tweet. "Ugh. My tech issues have now reached new heights, apparently. How a deletion turned into a tweet... Apologies."
Pill is engaged to actor Jay Baruchel, who also Tweeted and poked fun at the incident.
"My fiancee is an [sic] hilarious dork.#imustgladitdidnthappentomefirst," he wrote in one Tweet.
He later added in another, Smartphones will get ya. CC @msalisonpill#vivaludditism."
Pill has also appeared in "To Rome with Love," "In Treatment," "Milk" and "Dan in Real Life." "The Newsroom" has been renewed for a second season and Pill is expected to reprise her role as Maggie Jordan.
(Copyright ©2013 OnTheRedCarpet.com. All Rights Reserved.)
Sign up Stay Informed
Entertainment News