Entertainment News: alexander skarsgard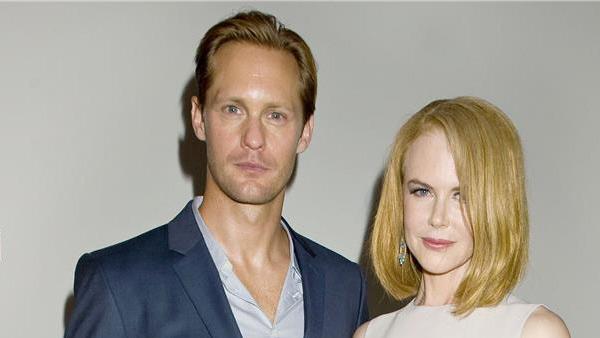 09/12/2013
"True Blood" star Alexander Skarsgard posed with actress Nicole Kidman at the Spring 2014 Calvin Klein Fashion Show during Mercedez-Benz Fashion Week in New York on Sept. 12, 2013. Check out photos.
More alexander skarsgard
09/17/2011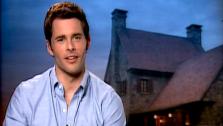 Even though James Marsden comes across as the "good guy" in his new film "Straw Dogs," the actor said the roles in the film are sometimes less-than straightforward.
"I like flawed characters, I like complicated stories. This might be a movie that is going to be polarizing as far as how you feel when you come out of it," Marsden told OnTheRedCarpet.com in a satellite interview. "To me, it was just a great role and heroic in many ways but also, it was not so black and white that he was just the hero throughout. In the original, the Dustin Hoffman movie, Peckinpah always viewed him as the villain of the piece."
09/17/2011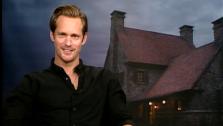 Alexander Skarsgard was taxed with playing the villainous Charlie in "Straw Dogs," but the Swedish "True Blood" actor said he tried not to make the character completely evil.
"It was important to make this guy three-dimensional and real. I don't know if 'likeable' is the right word but at least in the beginning of the movie, it was important that you understand him because that makes it real," Skarsgard told OnTheRedCarpet.com and other press outlets in a satellite interview.
09/15/2011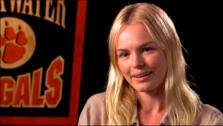 Kate Bosworth talks about what attracted her to 'Straw Dogs,' which opens on September 16.
09/15/2011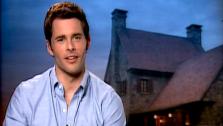 James Marsden talks about why he signed on for 'Straw Dogs.'
09/15/2011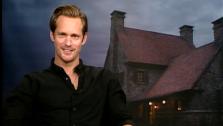 Alexander Skarsgard talks about how he tried to make his 'Straw Dogs' character likeable.
09/15/2011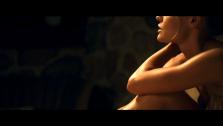 James Marsden, Kate Bosworth and Alexander Skarsgard star in 'Straw Dogs,' which opens on September 16.
08/31/2011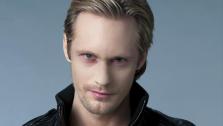 While on "True Blood," Alexander Skarsgard's character Eric Northman, a 1,000 year old vampire, takes a lot of joy sinking his teeth into most humans, the actor says he will never bite a fan.
"That's one thing I'll never really understand. But the main reason I don't ever do it is because if I do it just once, every single person will be like, 'Bite me! Bite me! Bite me,'" Skarsgard explained to Black Book Magazine.
07/27/2011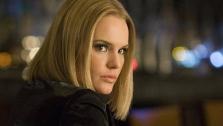 Kate Bosworth, who appeared in "21" and "True Blood" actor Alexander Skarsgard have broken up after two years of dating, according to Us Weekly.
"It was very mutual," a source told Us Weekly in their July 27 issue. "And it happened a while ago."
Sign up Stay Informed
Entertainment News