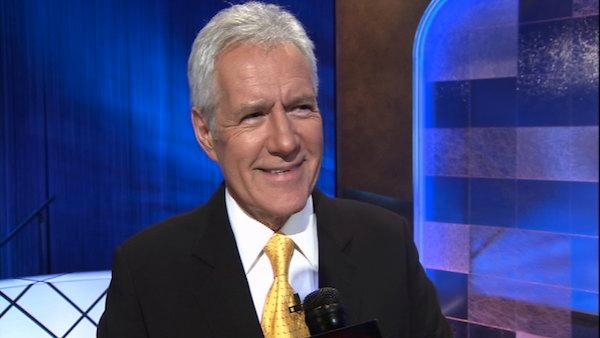 Alex Trebek burglary suspect is a prostitute, her attorney says
08/11/2010 by OnTheRedCarpet.com Staff
The woman accused of attempting to rob "Jeopardy!" host Alex Trebek's hotel room in San Francisco last month was actually there to meet a john and did not rob the television host, her lawyer Mark Jacobs told The San Francisco Examiner.
Jacobs tells the newspaper that 56-year-old Lucinda Moyers, is a prostitute and was in a downtown San Francisco hotel to meet a client on July 26 when Trebek reportedly chased her out of his room and injured his Achilles tendon. Moyers' lawyer claims she never went into Trebek's room but ran away from him because she did not want to be caught by hotel security.
The game show host, 71, told KGO Television, the sister station of KABC, OnTheRedCarpet.com's parent company, that a woman broke into his hotel room in San Francisco at 2:30 a.m. Trebek's Achilles tendon suddenly snapped when he chased the woman out of his room.
Moyers faces felony charges of burglary and possession of stolen property and has entered a plea of not guilty. She is accused of stealing $650 and a bracelet Trebek's mother gave him. Trekbek's cash and stolen bracelet were not recovered. Moyers is being held on $625,000 bail
Jacobs claims that Trebek has accused the wrong person and that his client was not the one who stole Trebek's possessions. Jacobs alleges the game show host woke up when he thought someone was moving around in his room but fell back asleep when he saw his wife was still in bed. Trebek later woke up when a light came in his room through the open front door. Jacobs claims Trebek never saw the alleged burglar.
When the police went to question her alleged client the night of the arrest, he did not answer to knocks on the hotel room door.
Trebek was in the San Francisco area to host the National Geographic World Championship, a geography completion held every two years where teams of students around the world compete. He had surgery on his injured Achilles tendon on July 28 and will need to be in a cast for a few weeks.
(Copyright ©2013 OnTheRedCarpet.com. All Rights Reserved.)