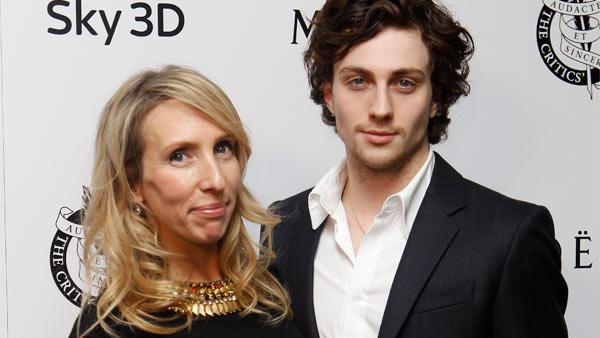 Aaron Johnson, 21, and Sam Taylor-Wood, 44, expecting second child
07/29/2011 by Olivia Allin
Aaron Johnson, the 21-year-old star of "Kick-Ass" and his fiancé director Sam Taylor-Wood, 44, are expecting their second child together, their rep confirmed to People magazine.
The couple met on set of Taylor's 2009 directorial debut of "Nowhere Boy," a film about the early years of Beatle John Lennon, which stars Johnson and raised some controversy over their 23-year age difference.
The couple got engaged in October 2009 and welcomed their first child, Wylda Rae on July 7, 2010.
"I've got a wonderful woman," Johnson told People in April. "I'm an old soul and she's a young soul."
Taylor-Wood defended their relationship to the press because of their controversial age difference. She talked to Harper's Bazaar about the criticism in April saying, "I try to ignore it. I've made lots of big decisions in my life that have shocked people. I've never really thought of other people's opinions, so why start now?"
The director is a cancer survivor twice over, once for colon and another bout with breast cancer, all before the age of 35. She has two older daughters from her eleven-year marriage to art dealer Jay Jopling, named Angelica and Jessie.
Taylor-Wood continued to defend their relationship saying, "The amount of men I know with the same age gap that we have - how come no one says anything about that? It's totally sexist."
In 2009, her ex-husband Jopling was romantically linked to English singer Lily Allen, who is 22-years his junior.