Entertainment News: 30 rock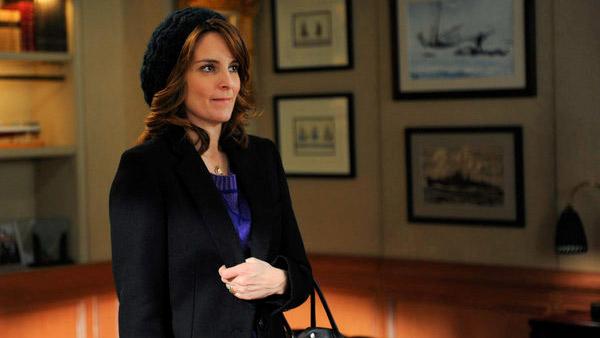 02/03/2013
Tina Fey is getting a lot of love from her "30 Rock" cast and crew.
The video, which is titled "Thank You Tina Fey," features a medley of the "30 Rock" cast and crew expressing their appreciation for Fey's work on the long-running series.
More 30 rock
01/03/2013
"30 Rock" has just added another guest star for the show's series finale later this month but this one is not just another celebrity cameo.
The Washington Post reports that House Minority Leader Nancy Pelosi will appear on the comedy show's final episode on Thursday, January 31. The episode is a special one-hour long episode and was shot in mid-December.
09/07/2012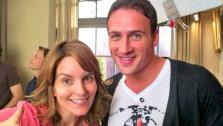 Olympic swimmer Ryan Lochte has filmed a cameo for the upcoming final season of Tina Fey's NBC series, "30 Rock," the network confirmed on September 6.
"It was a long morning. We did a lot of takes, but, you know what, it was fun," Lochte told E! News on September 6. "Being with Alec Baldwin on set... he's a great guy. Great actor. I enjoyed it. I had so much fun. And I can't really tell you what it was about, but it was outrageous."
04/27/2012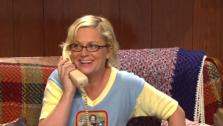 Amy Poehler made a surprise appearance on Thursday night's live episode of NBC's "30 Rock," portraying a younger version of Tina Fey's character Liz Lemon.
Poehler's appearance as an awkward teenage Liz Lemon was the comedic actress' first appearance on "30 Rock." The "Parks and Recreation" star was shown prank-calling a young Jack Donaghey (Alec Baldwin), who was portrayed by Jimmy Fallon.
05/10/2012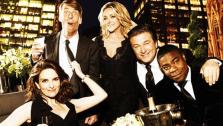 NBC has renewed veteran series "30 Rock" and "Parenthood" and picked up a full-season order of a new drama, "Do No Harm" and "Infamous," the network confirmed to OnTheRedCarpet.com on May 10.
"30 Rock" will return for a 13-episode seventh season, which will be the comedy's final season, the network confirmed to OnTheRedCarpet.com. "30 Rock" has suffered from low ratings over the past year and stars Tina Fey and Alec Baldwin's contracts are up after season seven.
Sign up Stay Informed
Entertainment News